Julia Sigova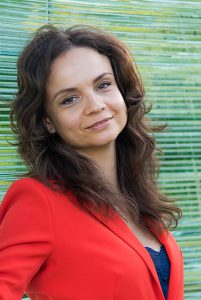 Born in Minsk, Belarus, Julia showed an early musical talent, beginning to play piano at the age of 6. After finishing Glinka Music High School in Minsk she was invited to study at the Malmö Academy of Music in Sweden, completing her Soloist Diploma with prof. Hans Pålsson, and subsequently studying at the Sibelius Academy in Helsinki.   She continues her education as a soloist under the guidance of prof. Norma Fisher in London and prof. Konstantin Bogino in Italy where she was his assistant.
Since Ms.Sigova's debut with The Malmö Symphony Orchestra in 2010, she has become one of the leading female concert pianists in Scandinavia. She has been invited to perform at many prestigious festivals and venues worldwide including La Biennale in Venice, Societa dei Concerti in Milano,Satie Festival in Paris, Britt Music Festival in Medford, Båstad Chamber Music Festival and Music in Tagaborg in Sweden as well as St.Martin in the Fields in London, among others.  Some of the many musicians and conductors with whom Ms.Sigova has performed include:Håkan Hardenberger, Mats Rondin, Marc Soustrot and others.
Her  many awards and scholarships include not only the prize of Best Pianist in the Öresund region in 2008,but Julia Sigova was also  designated  the Best Female Classical Artist in Sweden by the Fredrika Bremmer Foundation in 2011.
Julia's recordings are often broadcast on radio around the world. She also performed on Swedish TV in the very popular program "Kulturfrågan kontrapunkt".
n addition to her performance career, Ms.Sigova is deeply comitted to music education, and is the founder of the International Piano School "Sigova PianoForte" in Malmö, Sweden. She regularly appears as a member of the jury at the international competitions and gives master-classes across the world. Ms. Sigova has extensive experience and owns a diverse chamber music repertoire . She is  co-organizer of the piano  concert series " Piano på Slottet " in Malmö. Julia is also founder and artistic director of Malmö Piano Competition supported by Yamaha.
Anton Lasine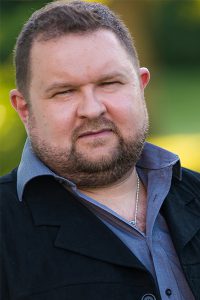 Born in St.Petersburg (Leningrad), Anton Lasine started to play violin at the age of 5 and performed frequently as a soloist throughout his early studies.  In both the years of 1984 and 1985 he was awarded 1st Prize at the Competition for Young Violinists of the Northern Region of Soviet Union.
In 1986, Anton Lasine attended Rimsky-Korsakov Music College in St.Petersburg and continued his education at the St.Petersburg Rimsky-Korsakov State Conservatoire, graduating with a diploma and titles as a soloist, chamber music performer, orchestra musician and teacher.  Moving to Scandinavia in 1994,  Anton continued his studies with Prof. Alexander Fischer at the Malmö Music Conservatory in Sweden.
Anton Lasine is an active artist, performing both as a chamber musician and soloist in Russia,  throughout Europe and Scandinavia.  He has performed as a soloist with many orchestras including Malmö Symfoniorkester, Copenhagen Phil, Malmö Opera. Since 1995,  Anton has been engaged, both as Concertmaster and tutti violin, by symphony orchestras in Denmark and Sweden, including Royal Danish Orchestra, Copenhagen Phil, Danish Radio Orchestra, Helsingborg Symphony Orchestra, Malmö Symphony Orchestra, Jönköpings Sinfonietta, Lundalands Filarmoniska Orkester.  He is currently engaged as 1st Assistant Concertmaster in Malmö Opera Orchestra.